We found 0 Auctions for Nova Auctioneers Inc.
6130 Notre Dame De Grace Ave
Montreal
Quebec
H4A 1N4
Canada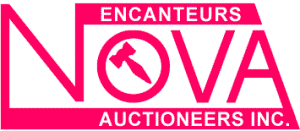 Nova Auctioneers Inc.
Sorry...
We currently do not have any lots for this auctioneer. Check back soon for their next online sale.
Please browse our online catalogues to see what you could bid on today.